Symmetric Top Stock Pickers
Symmetric – Quarterly Hedge Fund Rankings
Fourth Quarter, 2016
The Symmetric Top Managers: here's what the best of the best are doing in the market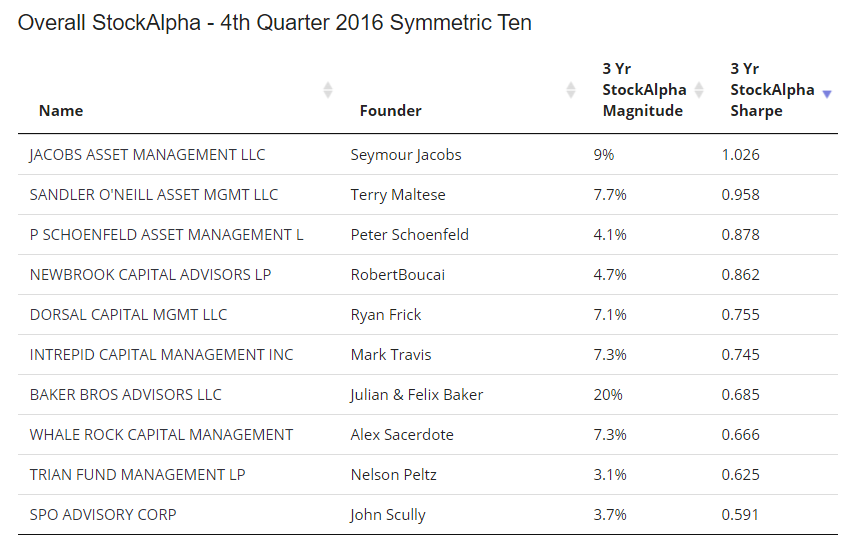 Symmetric.io surveys the hedge fund universe for a manager's ability to deliver alpha through picking stocks – StockAlpha. The Fourth Quarter Rankings are out. Log into Symmetric.io to see:
The full list of managers and the methodology
The new additions to their portfolios
An update on Activist investors
Clients will have access to the full flows across the hedge fund universe, as well as holdings based factor decomposition
Registered Users of Symmetric will have access to the list and report. Enterprise subscribers will have access to the full suite of portfolio monitoring and risk analysis tools, covering custom portfolios and individual managers, their positions, hedge fund crowding and performance attribution.